During my research for the Esquire piece, I discovered the most beautiful souvlaki place that I've ever seen. It's called "Souvlaki GR" (surprise!) and it brings a scent of Greece in Manhattan. The minute you see it from the outside, the bright white and blue shades make you feel like you're on vacation on a Greek island in the Cyclades. But the best part is on the inside, where it's literally like they moved a part of the charming small streets in Mykonos and gracefully placed it in their locations in Lower East Side and Manhattan Midtown.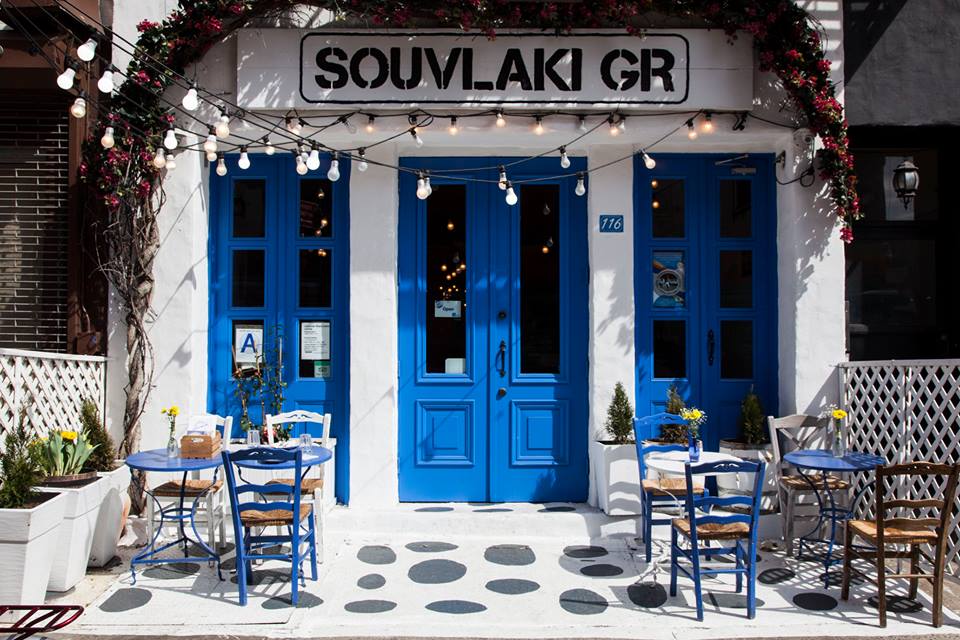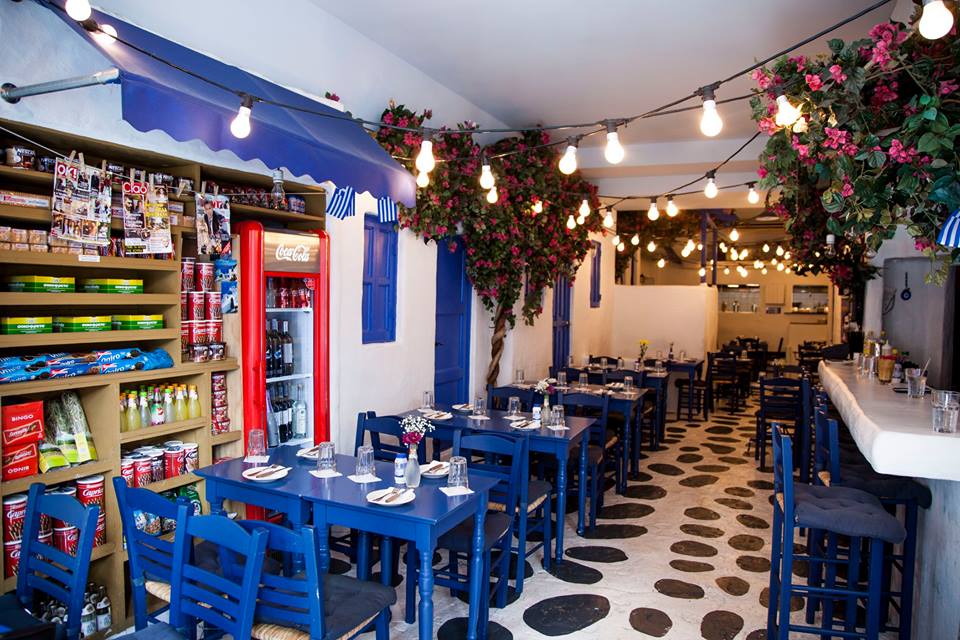 For those of you not familiar with souvlaki, it is probably the most iconic Greek street food (ok, probably the second one following the Greek salad!). Bite-sized pieces of pork meat or chicken grilled on skewers, then wrapped in pita bread and topped with tomato, red onion and tzatziki (a garlic-y Greek yogurt sauce). And that's what you'll taste at Souvlaki GR, along with a line-up of classic Greek dishes served at Greek tavernas.
I was told by Errikos, the chef and also a friend of mine since his glorious days in Athens and Mykonos restaurants, that it's one of the absolute top-sellers and there's no wonder why. Americans seem to be served their food rather flat in terms of taste so they can upscale it with sauces (ketchup, BBQ sauce, hot sauce, you name it). Errikos has brought his local intel – that is Greek recipes he developed while still in the country – and serves really delectable food, enriched with Greek herbs that really elevate even the most subtle of tastes.
Tina Plagos, the owner and one of the most amicable Greek American ladies I met during my stay in NYC, is also a frequent visitor every summer in Mykonos, so it's quite obvious why this place is such a vibrant, cheerful and delicious Greek joint.
If you find yourselves in NYC and need to grab a tasteful bite, Souvlaki GR surely takes you to Mykonos -and there's no need to board a plane!
Souvlaki GR Locations
Lower East Side: 116 Stanton St., NY, NY 10002
Midtown: 162W 56th Street, NY, NY10019